Welcome to WINDOWS HOTLINE
StormMeister Doors Win Export Order!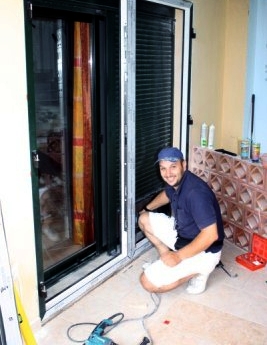 StormMeister Doors has won an export order to fit their flood-resistant doors in the Flood Mitigation project in Toroni, Greece.
The photo (left) shows George Toufektsidis, principal fitter of the project, installing a pair of StormMeister doors to a house in Toroni.
The photo (right) shows a pair of solid Stormmeister flood-resistant doors that have just been installed in a building in Toroni.
You can read about all of StormMiester's flood protection products at stormmeister.com